ZEUS
Inspired by Greek myths about the gods of Mount Olympus. Zeus is known as the god of the sky and lightning. He rules the other gods atop Oplymus.
ZEUS LINE - Length 143mm | Weight 50G
Pearl color options: Gold | Black | Green | Brown | White | Black | Purple | Oranges
Ring color options: 24K Gold | Chrome Premium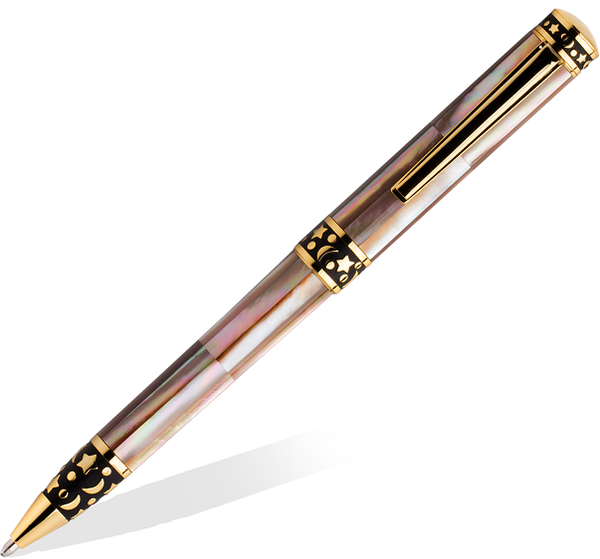 Brown Pearl is a snail living in rivers in Vietnam. Purple shells are used to raise pearls for pearls.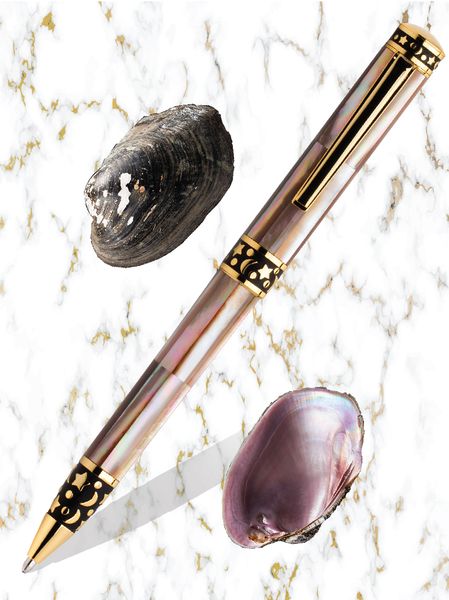 Inspiration of the pen line is derived from the power of Zeus:
Gods rule the gods of Mount Olympus
Fly high and have a vision like an eagle
With the power and speed of thunder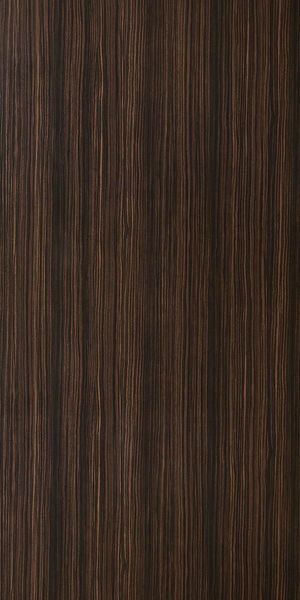 HEART GIFT - Our pens have gift packaging. Set contains 1 Pearl Pen, cufflinks or matching pearl sleeve, 10 high quality postcards and product user guide.
DRAWING DETAILS - Each pen is imbued with Vietnam's rich pearl mosaic culture. Their iridescence is created by skillful craftsman's art that takes 10 hours to complete.
GRAVITY ON YOUR HAND - This ball-point pen is made from authentic pearl shell. Each one is plated with 18 karat gold. The chrome lid or 24k gold plated, white gold and rose gold add a bold statement of sophistication and sleek looks.
SUSTAINABLE & UNIQUE - Our artisans use the shell of Pincada Maxima. Unlike plastic pens, we are constructed from But Ngoc Trai with clear natural origin. No need to throw away after ink runs out.
BUY WITH CONFIDENCE - We stand behind the quality and workmanship of our pen sets. What is the problem? You can always count on our 1-year money back guarantee. Order now with no risk!
Our Responsibility To This Earth

Studies have shown that 95% of marine pollutants in the world are plastic debris, including disposable pens . Why not choose a more sustainable alternative
Please hold the pen with both the Heart and Responsibility through the use of the completely environmentally friendly BLUSaigon Pearl Pen .
Instead of constantly buying new plastic pens, simply replace new ink cartridges and continue your journey!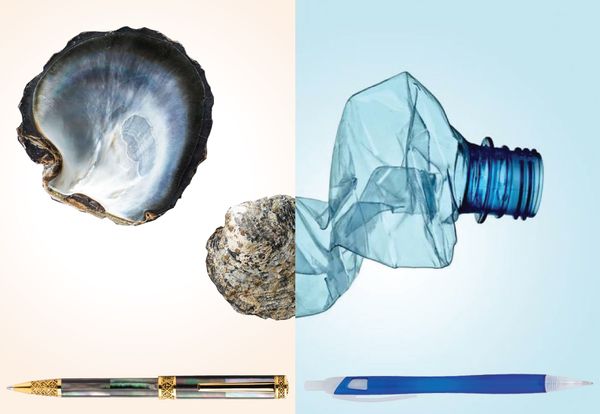 SET PEARL GIFT GIFT BOX. Each luxurious and sophisticated Pearl Pen Set includes:
Pearl Pen
Cufflinks Set or Button with same pearl color with Pen create beautiful perfect duo
Postcard book
Certificate of origin warranty product
Brochure
All packed in a box set with extremely high-quality BLUSaigon paper bag.